How do I add a product to my items list?
Click the Items tab and click either Add Product or Add Service, depending on your need.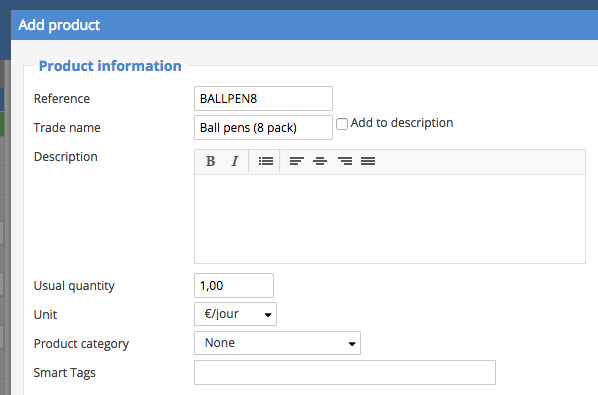 A new window opens. Simply fill in the fields for the product or service you wish to add.
Click Save to return to the overall items list. You can immediately add another product or service by clicking Save and add.
Tip: When you create an invoice or an estimate, you can also create a product or service directly from the document creation window: