How do I create a document without sales tax?
If you use sales tax in your account but need to create documents without taxes from time to time (for export for example), follow these steps.
When creating your document set the Tax to 0 line by line:

You can then hide the column if you want to hide the Tax column :

This allows you to get a document with no mention of tax. You can also use a template in a foreign language: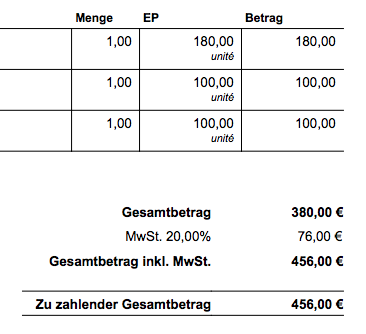 Note that you can set these settings as default in the Document settings section of the Settings.
How to automate this process?
If you frequently perform this kind of invoices, you can simplify and automate this process with price categories.
Price categories allow you define a set of preferences for each of your products:
Once defined, you can associate your price category to either clients or documents.