How do I create an estimate?
Select the Documents tab and then click Create estimate.
Search for your client from the client list or create a new client and click Create document.
A new window will open. All templates and existing information is provided automatically, and you can make changes if necessary.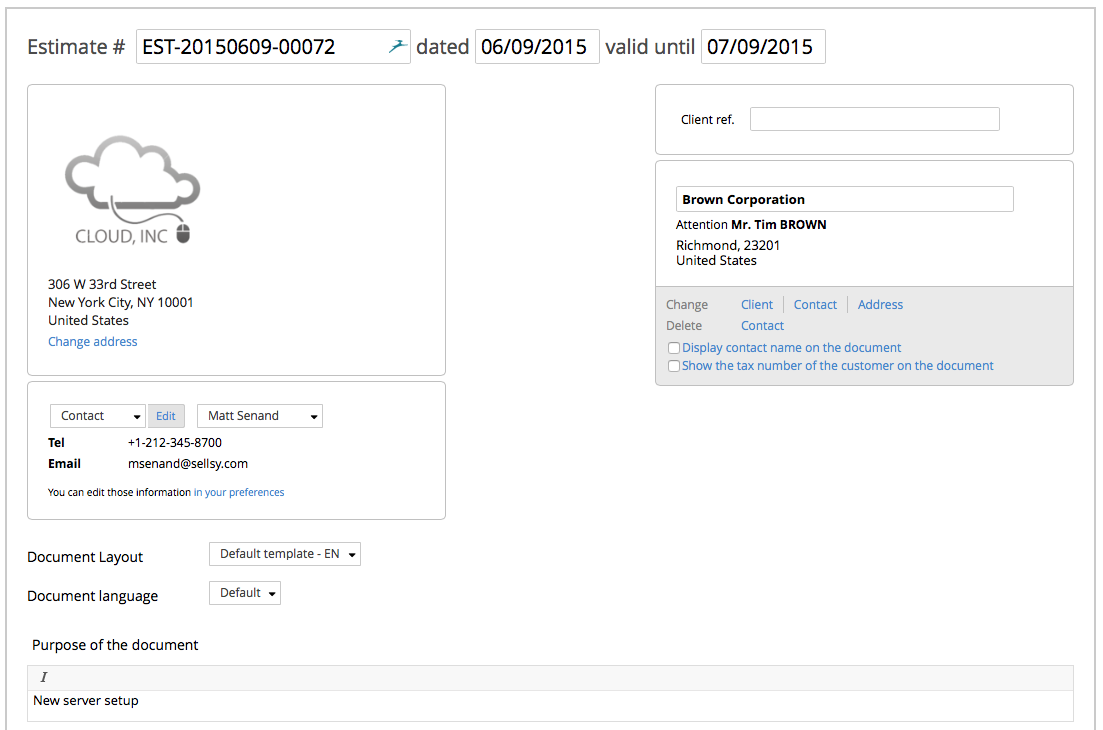 Enter the subject of your estimate. Then, enter the fields you would like to have in your personalized estimate. Many options are available to you:

Finally, you have two options to add a product line:
- Click on Add a line to start your document or "+ New empty line" to manually enter the product information.
- Or add one or more lines directly by clicking Items (you can also use a barcode scanner if you like) :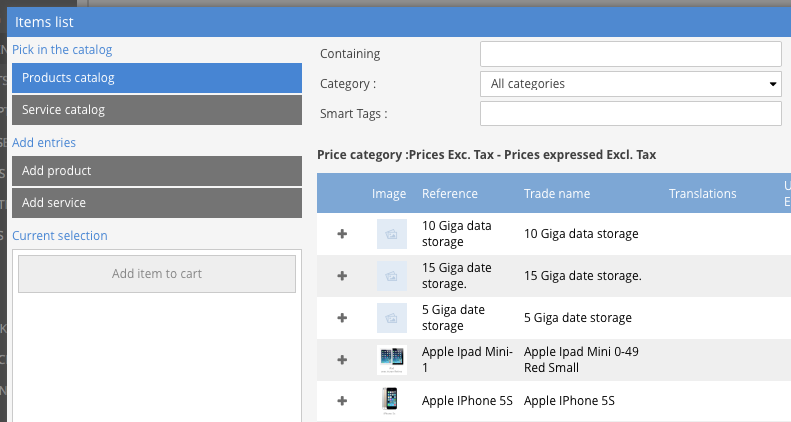 Totals are automatically calculated and updated.
You can edit the estimate quote by adding titles, comments, lines, or page breaks, as well as subtotals. The drag-and-drop feature is also available to easily modify the sequence of items. To do this, click the small cross on the left hand margin, and drag it while right-clicking down on your mouse: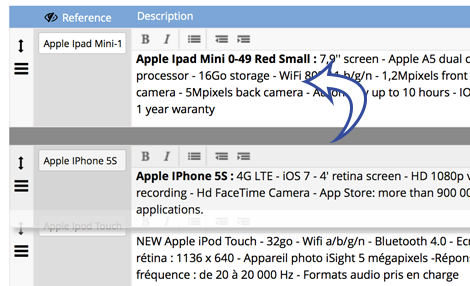 You will find additional settings in the Document settings panel.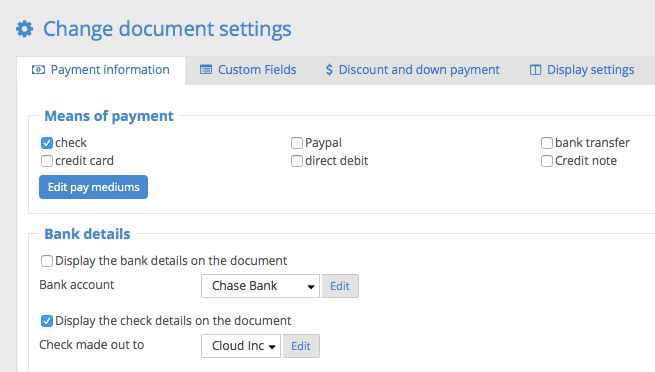 Many of these settings are set up according to your initial needs, and they can be modified at any point in time within an active document. If you wish to save a specific setting, you can do so by checking the box below:

Once your estimate document is complete and finalized to your liking, you can save the form as a draft, or send it by mail or email (credits required) to your client.