How to create a document with unaffected hours
If you are billing your customers on a monthly basis, you can log hours on the fly and create the final document whenever you desire.
To do this, your staff log hours on a customer and a service before choosing a document.
These hours are "free," pending assignment to a document.
When you want to bill, open the Time tracking tab, and then click Bill hours.

The above field appears in the window. Select the kind of paper you want to create as well as the client. Available billable hours will appear.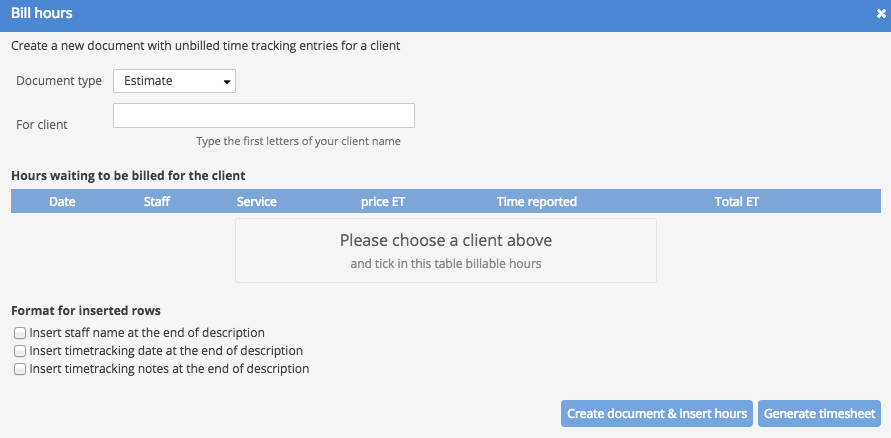 Simply choose the hours you want to re-create in the invoice document.
The invoice document will be automatically generated. You can edit it if you choose, and send it along to your customer.