How do I upload my logo?
To insert your logo, click Settings at the top of the page, and then click Upload logo.
On the next page, click the button below:
A system window will open. Select your logo file from your hard disk: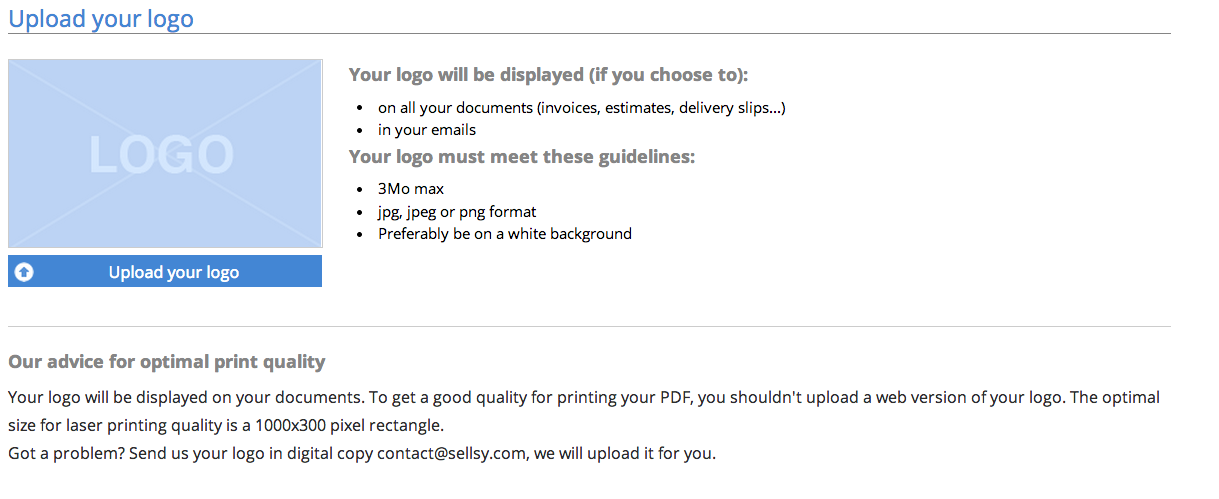 Select the file, and the upload will begin right away.
Once completed, your logo will appear in the preview:
For your logo print to be ready, it must respect the following guidelines:
Maximum size: 3MB
JPG, JPEG or PNG format
White background for better visibility
Target size for optimum print quality: 1000x300 pixels
As soon as you upload your logo, it will show on the header of all your documents. You can customize more by using our paper templates.
Need help? Send us your logo at contact@sellsy.com and we will upload it for you.