Using tasks to manage opportunities
To efficiently manage your business opportunities, you need to keep track of them over time with reminders and actions.
To be able to view the status of your various tasks and opportunities that are unfinished, a status code is displayed on the list of opportunities: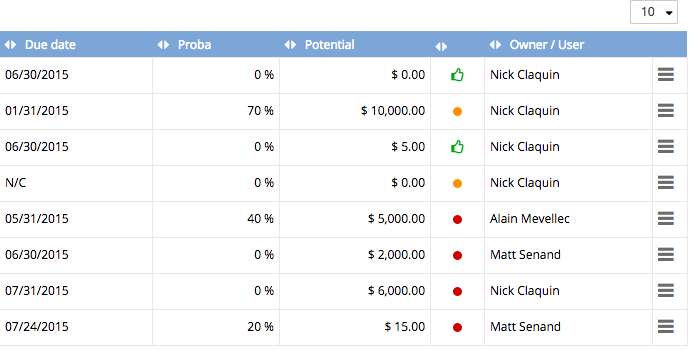 A legend of color codes can be found as follows:

Green circle: A task is defined and still needs to be completed

Red circle: A task has been defined, and it is now considered late/delayed

Warning: No upcoming task has been defined
With these indicators, you can easily see what opportunities require action.
How do I add a task?
To add a task to your opportunity in alerts, you can click the alert icon directly in the listing.
Otherwise, from your opportunity page, click Add Task on the right-hand panel.

A calendar view is available with task overview :