Assigning tickets, answering clients, and writing internal notes
In the settings, you can set the default assignment for your tickets: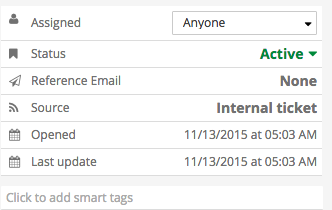 If you choose "anyone," the incoming tickets will not be affected (by default). If you prefer to assign all incoming tickets to a staff member on your team, select your staff member from the list.
When you open the ticket, you can change the assignment directly:

You can also enter an internal memo and assign the ticket on the fly during the process:

Your staff can then respond directly to the client (or reassign the ticket to another employee).