Creating and setting up your cash register
Once the Sellsy retail add-on module is installed, a Cash register menu is added to your Sellsy interface.Click it and choose Cash registers list. In the next window, click Add a cash register.

You must then define the general parameters for the cash register.

To begin, enter a name for your cash register and choose the warehouse for stock management (our customers usually denote their warehouse as the store itself). You can also set a default currency for the shore.
Then select the salesperson on your staff who is assigned to this cash register: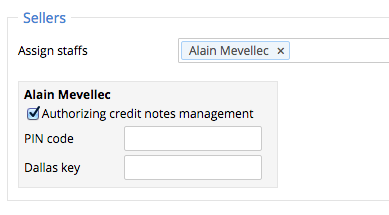 Each staff who you connect to your POS must have an active Sellsy account. You can set a PIN code per user. This optional feature allows for rapid authentication when changing the staff member on the cash register.
You can also choose to prevent staff members from being authorized to issue refunds, keeping this responsibility instead to managers or higher-staff.
The next section allows you to customize your receipts. These settings can be changed at any time.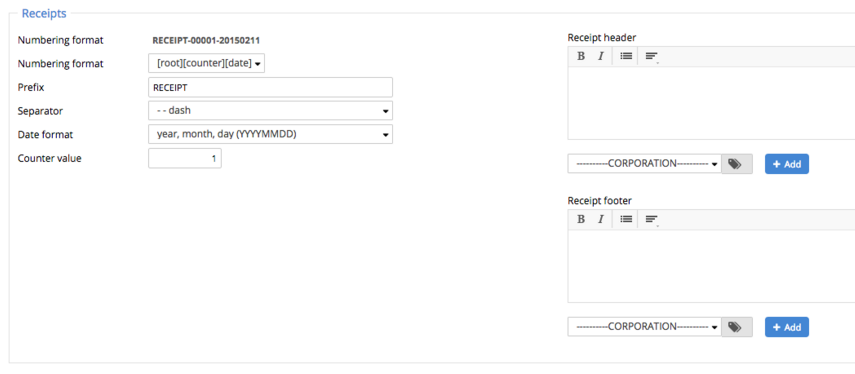 You can then choose which payment methods are accepted in your store. For simplicity, we suggest limiting the list to those actually used in the store:

Your cash register is ready to be created. Click the button at the bottom of the page, and you are ready to get started.