Creating a receipt and registering payment
To create a receipt, you have to add products first.
To do this, three methods are available:
The use of a barcode reader
A visual search by mini-cards and smart tags
A text search (name, description, or barcode)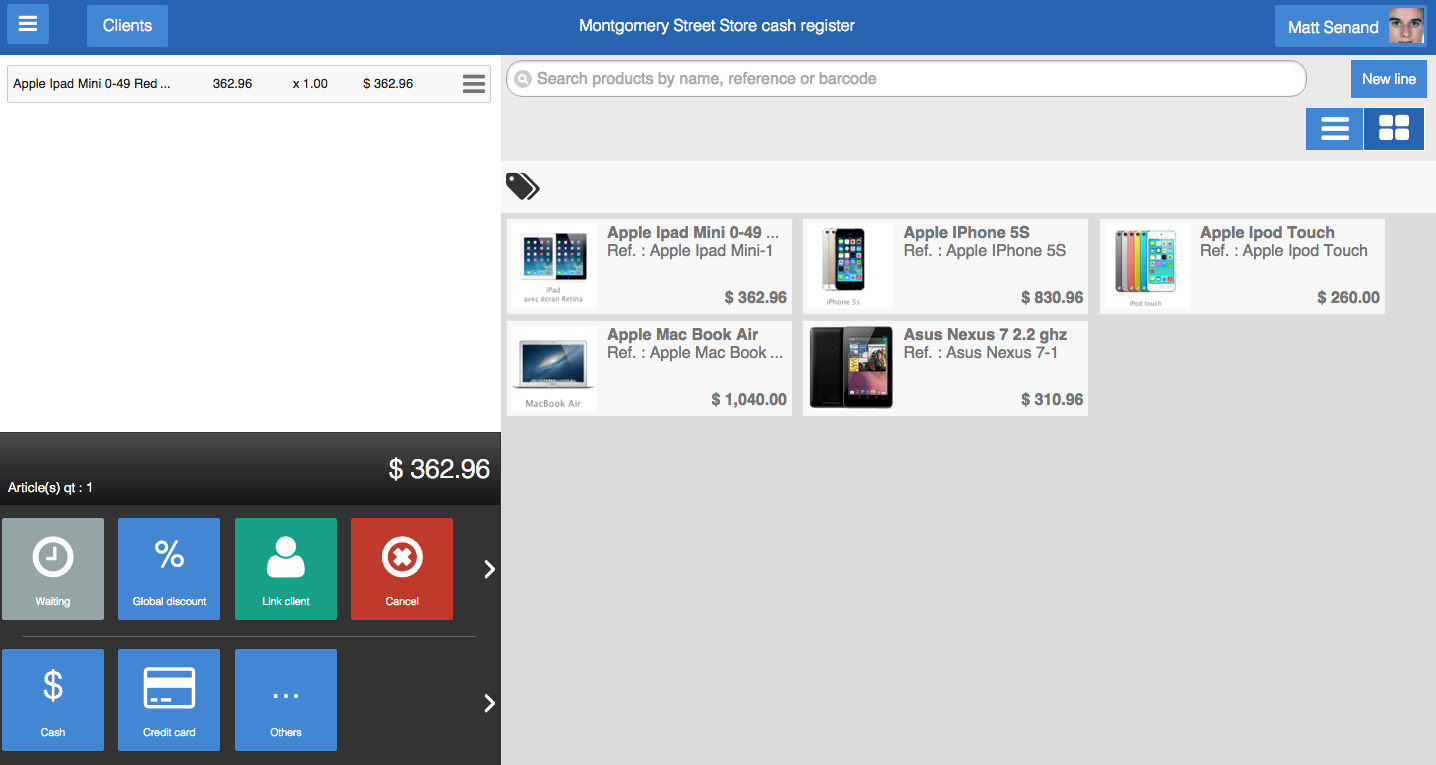 Select your products. They will be automatically added. A preview of the receipt can be seen on the left of the screen.
Is your order final?
You can enter the payment. You will need to go through the following payment steps, which are consistent for almost all payment methods.
Credit card payment
In this case, full payment of the ticket is implied. The ticket is registered and printed directly.
Note: If you save several bank cards for the same ticket, use the Others option.
Cash payment
This window allows you to record cash received and remaining, and also automatically calculates total amounts.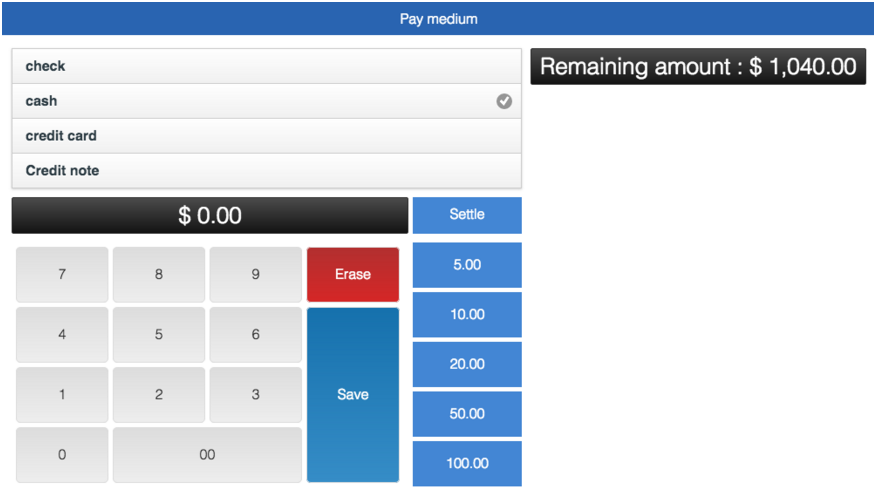 Note: You can register a partial settlement in cash and settle the ticket with another method of payment (credit card, check, etc.).
Using other means of payment (checks, credit notes, etc.)
Sellsy's cash register will let you use any payment method defined in your Sellsy account (you can choose to hide some means of payment in the preferences of your cash register).
If you want to add a specific payment method, simply add it to your account Sellsy (Settings > Catalog > Payments).