Recording bank entries for accounting exports
The bank log entries are generated automatically when you save a bank deposit.
These entries can be then exported directly to your accounting software.
To access the bank newspaper, click the Accounting menu and then click Bank accounting entries.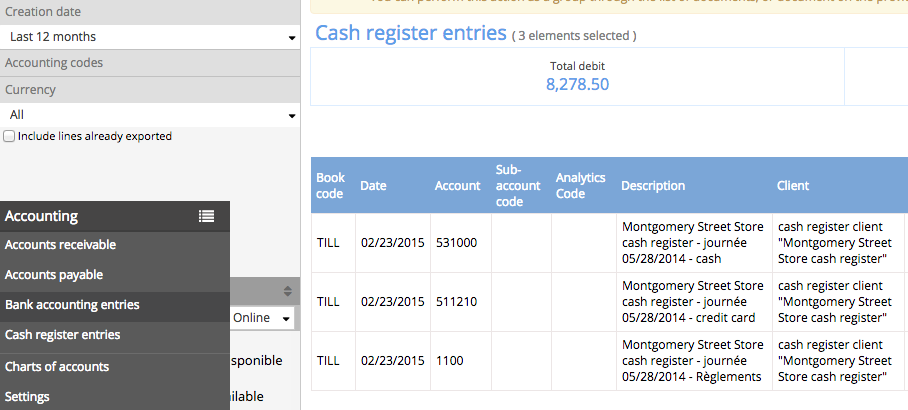 Once entries are Exported, They disappear from the list.
You can show them again at any time by choosing the filter in the top left of your screen.