Creating custom fields
Custom fields allow you to customize the information displayed in your Sellsy database.
A custom field can be added to various elements such as:
Customer records, prospects, and suppliers.
Products or services
Support tickets
CRM opportunities
To add a custom field, click Settings, then click Custom Fields.
On the next page, click on Add custom field.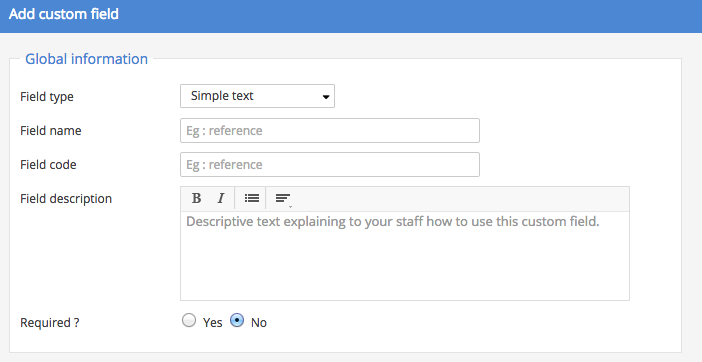 Many types of fields are available (see next section) and allow you to embed your business logic into Sellsy.
In addition, you can use custom fields to filter your data, as you can choose what information to display in your lists.
The following articles will give you all the information needed for optimal use of custom fields.