How to display custom fields in your lists
Sellsy allows you to change the display of your lists to include the fields you want, including custom fields.
To do so and to follow the logic of our example, go to your clients list.
Above the list, locate the column item and then select the field you want to display (contract number in our example).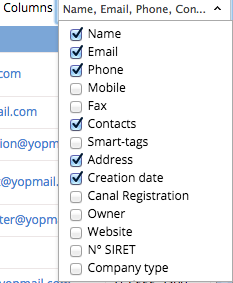 The column is displayed, you can now move it by dragging the icon at the top of the column