How do I add a client?
You have two options for adding a new client.
First, when you Add a new document. You can directly create a new client in the window that appears,: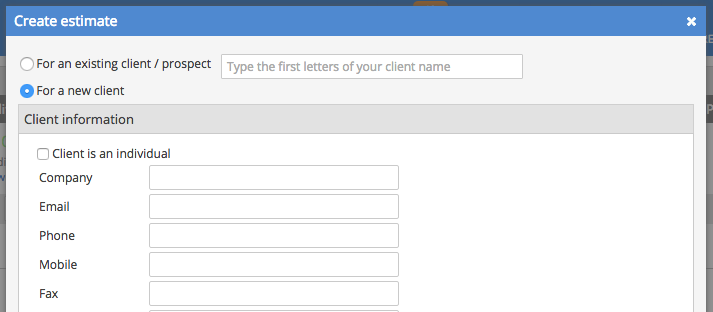 You can also click on Contacts, then Add client. Complete the form and save it at the bottom of the page.
The principle is the same for Prospects (if you use the CRM unit) and Suppliers (if you use the Purchase and Margins unit).
You can always change your clients' data, add an address or an additional contact from the Contacts menu.