Single expense reimbursement
If you have an isolated expense, for example an employee who makes a single expense on behalf of the company, you can validate this individually.
In order to do this, find the expense in question on the list of expenses and then right-click it.

Click Validate, and the refund window will appear.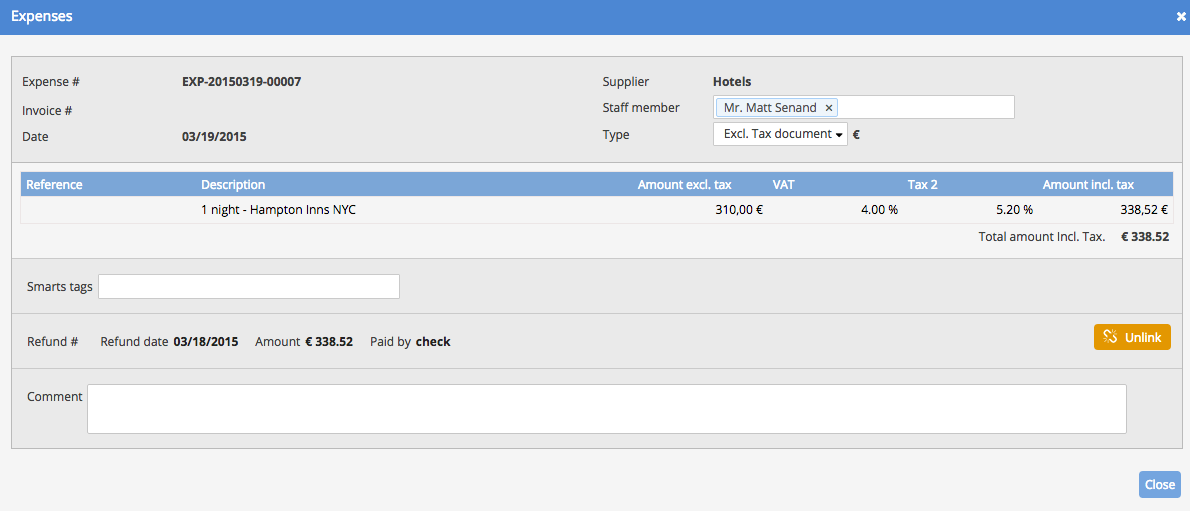 Fill in the requested information and accept the expense.