Creation of a purchase order supplier
To create a purchase order supplier, click the menu Purchases and then select Create a purchase order.
In the next window, choose a supplier (or create one), and then validate.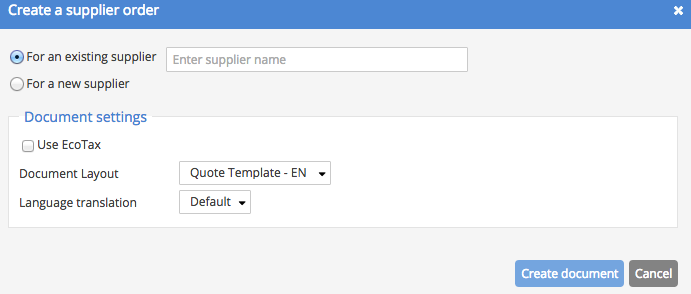 The creation form will be displayed.
It is similar to the form for sales with which you are familiar.

Once you complete the document, click Save.
Your order is displayed. You will find functions you are accustomed to from the sales form.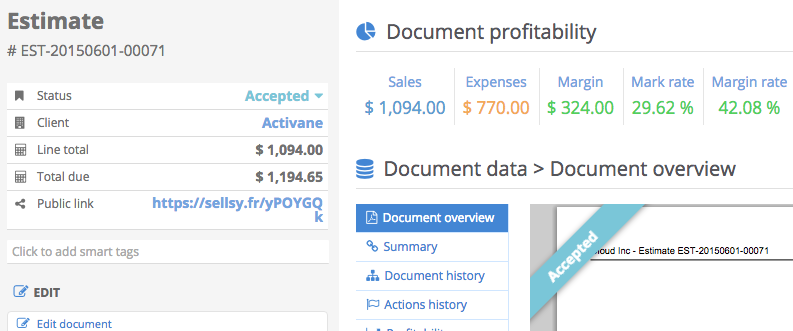 The tabs ti the left of the document allow you to quickly view important information, such as links to the document.
At this stage, you will find all the options you are accustomed to in the sales module:
You can send the order to your supplier

You can directly change the delivery command for goods