Transform a supplier order for sale
You can turn very easily into a purchase order for bill of sale (or sales -->other document).
To do this, from the order preview, click Create a sales doc.

In the window that appears, choose the customer you are focusing on, or create a new one.
Then choose the desired paper type, and then click Create Document.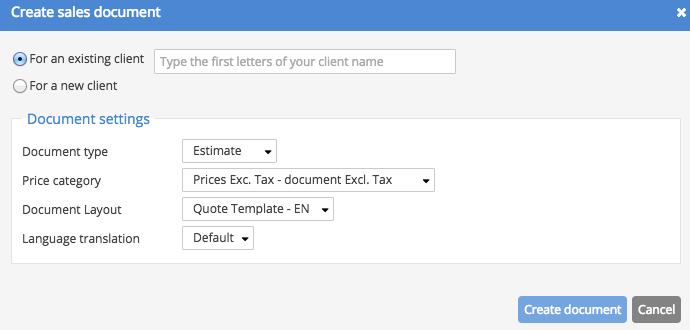 Now, you can register your sales document.