Time Tracking and Helpdesk
Time tracking is fully integrated with the Customer Support module.
The time tracking feature allows you to accurately track time spent by your staff for support or maintenance operations (resolution, repair, transportation, etc.).
To add time on a support ticket, click Link time tracking to the top of the right column: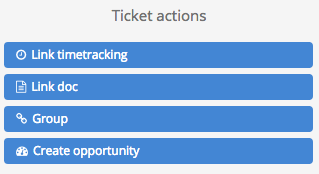 Then enter your time tracking data normally.
You can then view a summary of time tracking by clicking See time tracking.