Agenda view and planning management
The project management add-on allows you to set a due date for each entry and manage project planning by using the events calendar located in each project entry.
Using due dates
If you set due dates, then you can display your project in a calendar view, ideal for evaluating the progress of your project over time.
To assign a due date to an entry, click on it and choose your due date: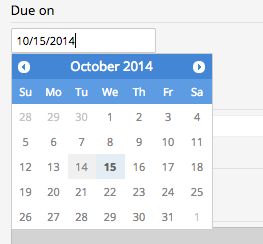 Your entry will display your due date. Green means programmed in the future while red means you are late for the event.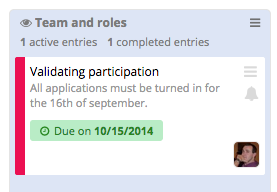 To access the calendar view, click the icon in the upper right:

The calendar displays the due dates of your project: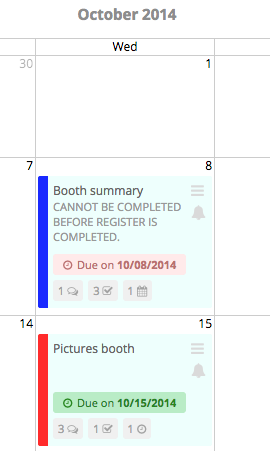 To rearrange your schedule, simply drag-and-drop entries in the calendar: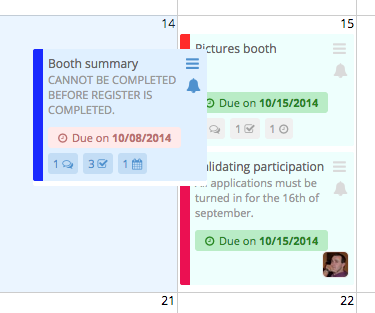 Planning management
In each project entry, you will find a calendar where you can define events.
To add a planning event, open entry and go to the Calendar tab. Then enter the events related to the entry: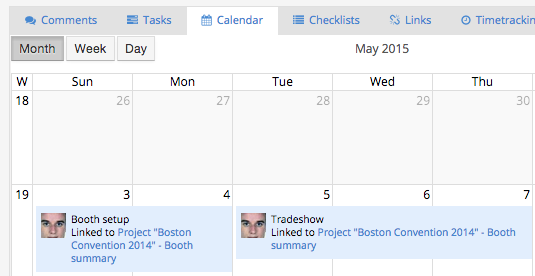 If you go back to the Agenda view, you'll all events displayed along with due dates: