Creating an email campaign (HTML)
To send a HTML marketing campaign, click New campaign in the Marketing menu.
In the next window, choose the email campaign option.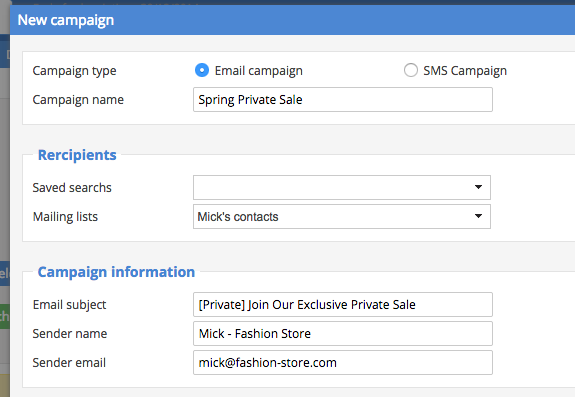 You can also enter UTM tracking codes. These allow you to track results of your campaigns in Google Analytics or other service accepting these codes.

You can now choose the Expert edit mode to create the campaign and compose your email.

In expert mode, simply paste your HTML in the right pane:

When you paste or type HTML code, it is directly displayed in the left panel.
When you are satisfied, save your campaign.