Translating product descriptions
Once the language(s) are created, you can translate product descriptions in your catalog.
To do this, open the product record you want to translate and click the Information tab.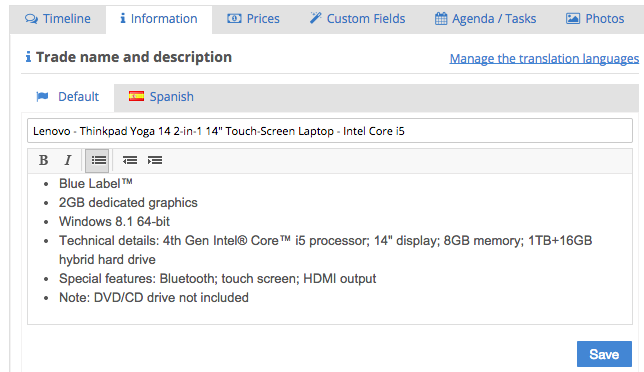 Your default language is displayed. To translate, click on the flag of the language you want to use.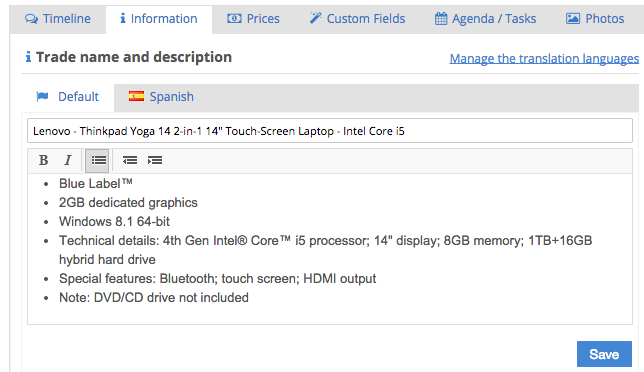 Translate your trade name and your description. Click Save: your translation is stored.
Important: If you do not translate a value, your default language will be used. There is no need to translate generic terms (DHL, Fedex, kg ...).