How to delete opportunities in bulk?
If your account has inactive opportunities or if, for example, you import opportunities by mistake, you can easily delete them in bulk.
To do so, go to the the opportunities list.
Check the box on the left of the list: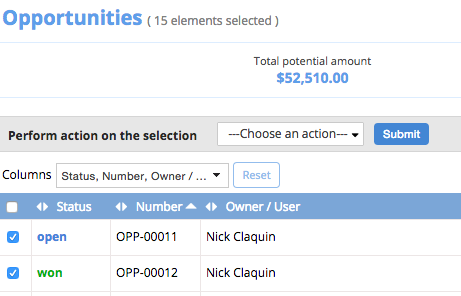 Note: you can select the entire page by checking the box on top of the list.
Then click on Delete: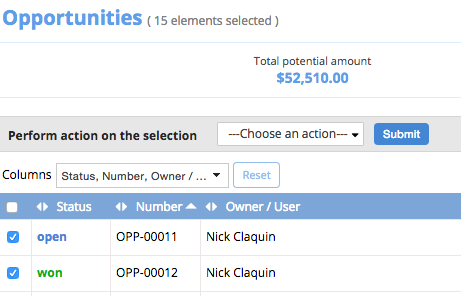 Confirm, and your clients will be deleted.