How to send reminders in bulk for your invoices?
Sellsy allows you to easily send late reminders to your clients.
If you have to send several reminders, for your late invoices for example, it's really simple:
From the invoice list, select the ones you need on the left of the column: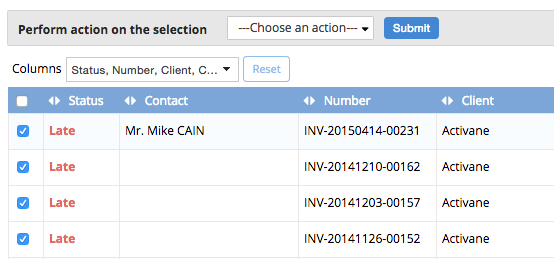 Then choose the option Remind by email.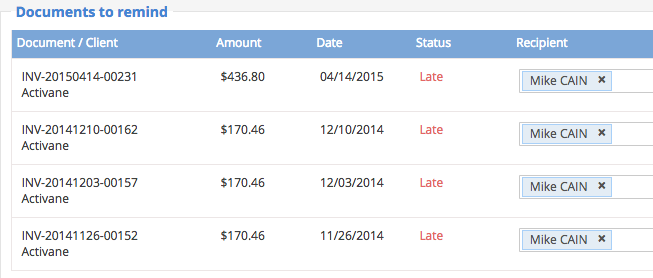 Note: the system uses by default the general reminder system of your account that you can edit in Settings > Sellsy Add-on > Sales Management > Email system.