Create a page background for Sellsy
Sellsy give you the ability to add a page background in your PDF documents.
This option allows you to customize your Sellsy documents to your company colors.
The principle is simple: Sellsy information are superimposed on your page background.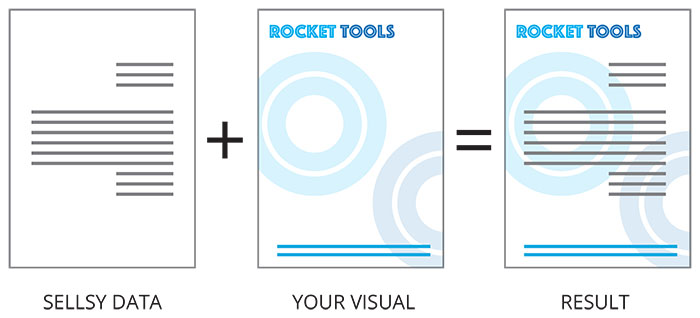 You can create an overlay with any layout software like Microsoft Word, Adobe Illustrator, Photoshop or even possibly.
To create an overlay, observe the following rules:
Your document should be strictly A4 or Letter depending on the layout you are editing.

The weight of your file must be as light as possible. Think that this weight will be added on all pages of your documents. To avoid creating too heavy documents, your file should ideally weigh 500KB maximum.

Prefer Vector illustration to (heavier) bitmap images

If you choose a bitmap (using Photoshop for example), save your document to 150dpi for a good weight / print quality ratio.
To implement the overlay Sellsy in your account, click on Settings > Sellsy Add-on > Sales Management > Documents layout.
You can then upload your page background.
Important: of course, you will need to hide the default informations shown in your page background (logo, footer ...).
If you get an error with your page background
In some cases, Sellsy can not recognize the data in your page background PDF. An error is displayed when you try to view a document using the relevant layout.
If this happens to you, do not hesitate to send your file to our support email. Our teams will take steps to make your file compliant.