Email sending and view tracking
When you send a document Redactor by email, you get a tracking of your contacts activity.
This is fully automatic. To start, from the document preview, click Send by email:

The sending windows that you're familiar with appears.

As you can see, a link your document is displayed.
Important note: If you wish to use the tracking feature accurately, do not check the box to attach the PDF document as an attachment. If your client directly reads the PDF, it will not be counted.
Tip: If you want to share your document without sending an email or you want to spread the document on social networks, you can use the public link displayed in the overview:

When your customer clicks on the link, they are redirected to the document preview.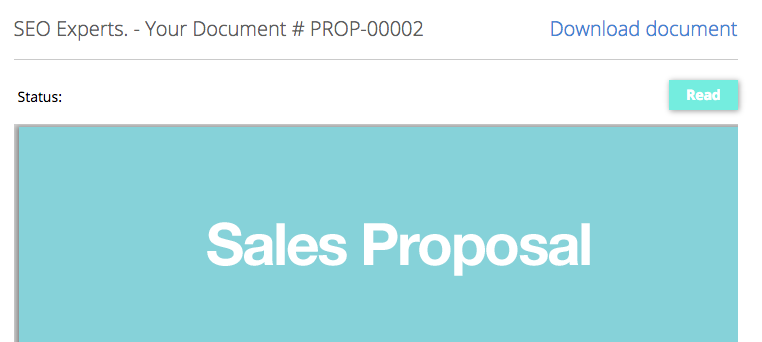 Note: your client may also retrieve its documents in its client portal if you gave him access.
Views and reads tracking
When displayed to your clients, the time spent to consult your document is saved, like its clicks on the download link.
Then you will find this information in the Views tab from the document preview:

You now have statistics on the number and duration of visits: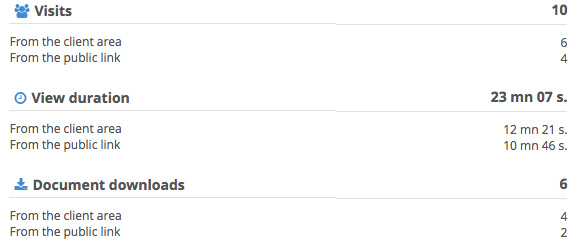 You also have the details of the visits. In the case of users connected via the client area, their name is displayed.