Recording payments in bulk
This feature allows you to enter several payments simultaneously on various invoices.
To use it, choose the invoices on which you want to record payments, and choose Save payments.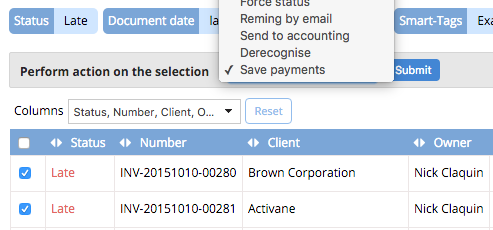 In the following window, you have access to many settings that you can apply to all entries if needed.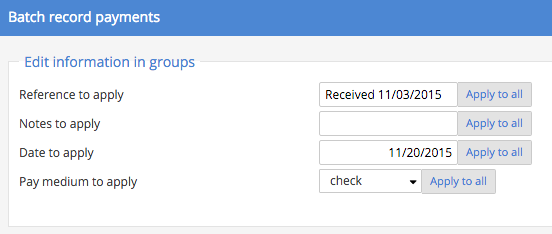 You can add a particular reference or notes, a payment date and a pay medium.
You can then control payments and change the amount in case of partial payment.

You can also edit any info before proceeding, like adding a note.
Then click Save to validate the payments.