Ho to use pricing exceptions?
Pricing exceptions allow you to use a specific price for a specific client.
To add a pricing exception, open the Prices tab on the desired product.
Locate the Pricing exceptions box and click Add pricing exception.

You can then add one or more pricing exceptions by adding customers: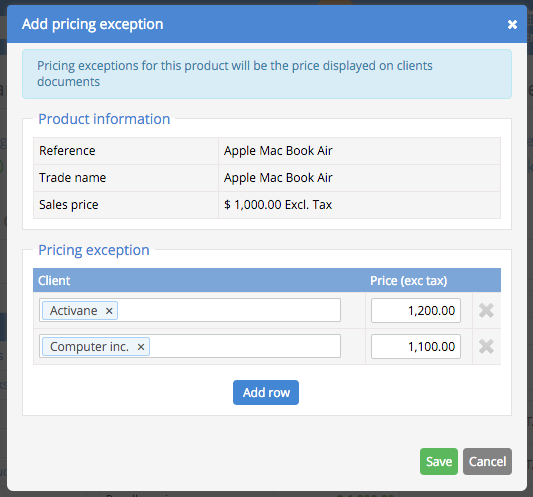 You pricing exceptions are now displayed:

Note: If you have many exceptions, you can search for a client via the search field above the list.