How do I apply discounts line by line?
To apply discounts line by line, in percentage or amount, click Document settings and check the box for the Discount per line from the document creation page. You can also use a global discount if needed.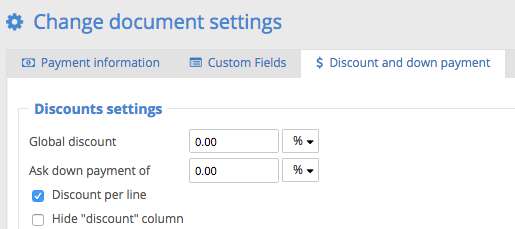 A new column is then added, which allows you to manage your rebates or discounts line by line.

You can also save this default setting for future documents from the section Settings > Catalog > Pricing & tax.
The "discount per line" feature can only be used for documents with an E.T. price category.
However, the global discount is available for any kind of price categories.