How do I set up a staff member's user rights?
When you create or edit a staff, you can define its Sellsy access rights (privileges).
You can adapt the software to the way you work and choose what employees can see or do on Sellsy.
Note: Administrator level gives all rights to the account for the user.
You can set rights directly to you when you add or change a staff member: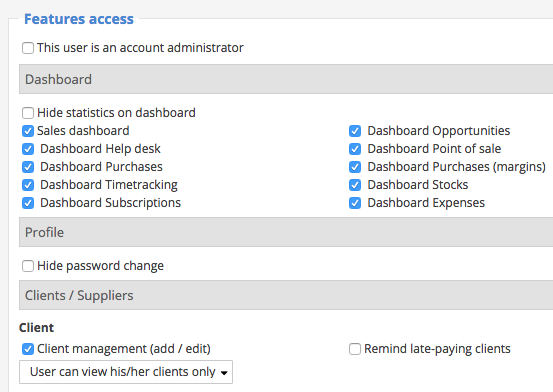 These allow you to define exactly the actions allowed for this staff member.
Set permissions and click Save.
Can I have a global vision of staff members privileges?
For an overview of your privileges settings for your team, go to Settings and Privilege Management.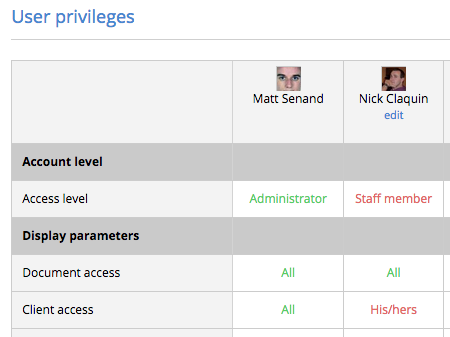 From this page, simply click on the Edit link under the photo of a user to adjust his rights.